Steel cutting services – Tarnowskie Góry
MTM STAL company – beyond top quality products – offers cutting steel on requested size. What is more, we also cut the steel products delivered by the client. Our service marks with fast and reliable order fulfillment.


Steel treatment and cutting services

For cutting steel we use 5 different saw machines. We do the steel cutting in sizes from fi 10 mm to 750 mm. We own the saws enabling cutting plates and steel bars (round and square).
We offer:
carbon steel cutting service,
stainless steel cutting service,
aluminum cutting service.
We provide these cutting services in Tarnowskie Góry. We guarantee our clients esthetics and suitable fulfillment of an order.
Steel cutting services – why us?

We provide steel cutting services based on the highest standards. We care not only about the cutting process but also about our saws. Many contractors forget about regular saw cleaning and maintenance. As a result, the cut product can be unesthetic or it will not fulfill its function. Many factors have an impact on the purity of a shear line. Positioning the blades is one of the most important factors. That is why, before every setting off the saw we check the positions of a saw, a product, and a band. Additionally, during the steel cutting, we take care of cooling the product. It prevents the inequalities within the shear line. It is also helpful in rationalizing and work safety.
If you have any questions – we are on call.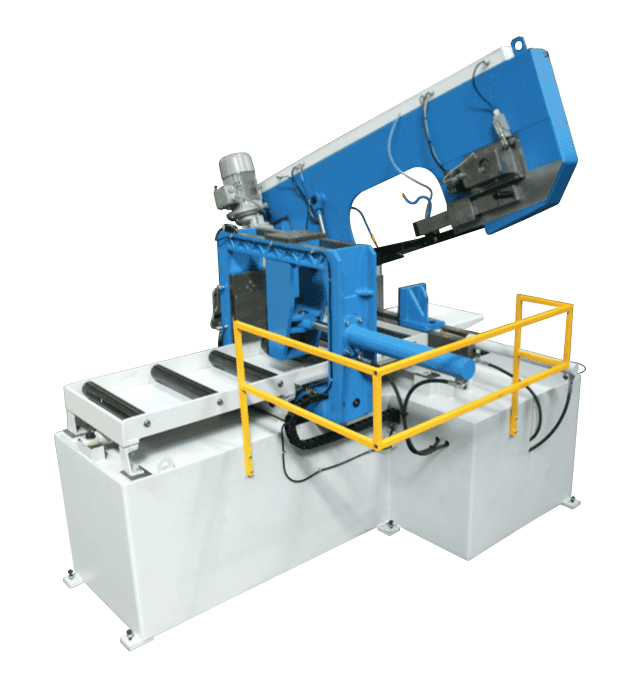 In addition, we do the lathework on the lathe with a diameter of 670mm. We provide the cutting services with a whipsaw in bargain prices. You can be sure that every order will be filled in a professional and precise way.